Toriyama
Motomu Toriyama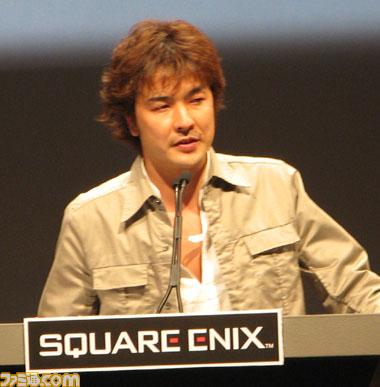 Motomu Toriyama (鳥山 求, Toriyama Motomu?) was the main Event Director for several Final Fantasy games. He joined Square Enix as an Event Planner.
Profile
Motomu Toriyama joined Square in 1994. At the time, Square was on the process of creating Final Fantasy VII. Toriyama was placed under the authority of Yoshinori Kitase, who decided Toriyama's role as event planner for the early parts of that game. Motomu Toriyama was the one responsible for all the early events concerning Midgar on Final Fantasy VII and his work was well received. Many of these scenes are now famous, such as the bombing mission, Cloud Strife's crossdressing, the fall of Sector 7 and the like.
Because of this, Yoshinori Kitase wanted Toriyama to be greatly involved in the events of Final Fantasy X. Toriyama was responsible for all event scenes on Final Fantasy X as well as the characters' backstories. The game was conceived on the idea of an interactive movie. This idea was expanded on later in Final Fantasy XIII, where Toriyama was the game's director.